Excellent Cement board screws with 6nibs,free Bit,600pcs,Item code:DS6986-007
1.Products include:
Cement board screws 8#*1-5/8 600PCS
Bit PH2*50 1PCS
2.Usage method:
a.Using a #2 phillips bits, screw into the cement board.
Screw point will drive hole through cement board, wood and metal without pre-drilling.
3.Scope of use:
Cement board screws are designed to fasten cement board to wood or 25-20 gauge steel studs.
4.Product advantages:
Corrosion resistant.Sharp point, deep and sharp hi-lo thread.For Interior or Exterior Use.Great for use with all cement boards.
5.Matters needing attention:
Wear gloves to protect your hands,ensure safety when performing the woodworking jobs.
Having any question during the actual operation, please contact us directly in first time.
Only buyers log in to view contact information
Communicate online now
Get more news quickly

Chat
Schedule a video conference
Face-to-face communication is more real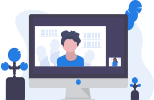 Appointment