Excellent Nylon speed anchor with screw kit 120pcs,Item code:DSS2018-008
1.Products include:
Three points nylon speed anchors: E8/13*41mm 120 Pcs
CSK chipboard screw: 4.5*30mm 120 Pcs

2.Usage method:
a.Place #2 Phillips screwdriver into recess of the anchor.
b. Press into drywall while turning the anchor clockwise until it is seated flush with wall.
*A pre-drilled 6mm hole may be required for denser plasterboards.
c. Place fixture in position over installed the anchor. Insert screw with screw driver. Tighten fixture in place.

3.Scope of use:
Plasterboard

4.Product advantages:
Nylon6 anchor resistant to rust, corrosion resistance, ageing resistance, both light and tough.Can be remove easily.

5.Matters needing attention:
Choose the right drill bit before drill the hole.
Wear gloves to protect your hands, ensure safety when performing the woodworking jobs.
Only buyers log in to view contact information
Communicate online now
Get more news quickly

Chat
Schedule a video conference
Face-to-face communication is more real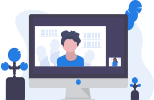 Appointment