1.Products include:
Solid wall anchor M5*25mm 100 Pcs
M6*30mm 100 Pcs
M8*40mm 60 Pcs
2.Usage method:
a.Drill a hole to the recommended diameter and depth.
Clean out the hole before hammer the anchor into the hole.
b.Next, take your screw and begin driving it into the anchor, and thread it clockwise.
3.Scope of use:
Full material.
4.Product advantages:
Nylon anchor resistant to rust, corrosion resistance, ageing resistance, both light and tough.Can be remove easily.
5.Matters needing attention:
Choose the right drill bit before drill the hole.
Wear gloves to protect your hands, ensure safety when performing the woodworking jobs.

Only buyers log in to view contact information
Communicate online now
Get more news quickly

Chat
Schedule a video conference
Face-to-face communication is more real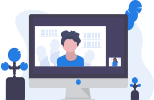 Appointment